Get in touch with the Malawi Volunteer Organisation
The Malawi Volunteer Organisation (MVO) provides the local Malawian Community with support in the these fields: Education, Chidlhood Development, Medical, Nutrician, Finance, Building and Sport. The MVO is proud to be a 100% Malawian organisation, helping its people move forward with their lives. Would you like more information about the MVO, perhaps you might like to volunteer or donate some time/money, do you have a question or would you just like to chat?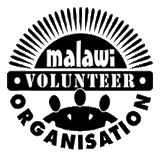 Contact Info

Namakoma VG Monkey Bay, PO Box 101, Mangochi, Malawi
info@malawivolunteering.org
About
The Malawi Volunteer Organisation (MVO) was established in 2004 as a not-for-profit organisation in Malawi.
To date well over 1,000 volunteers have worked with us - you are in safe hands!