About Malawi - The Warm Heart of Africa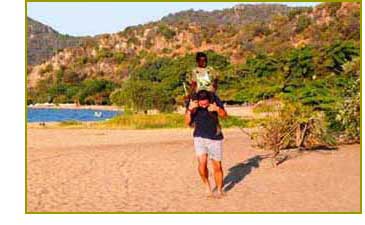 Its true! Malawi really is one of the friendliest and most welcoming countries in the world just ask any one of our volunteers! Whether you have been to Africa before or not, Malawi is full of surprises and has plenty to offer. On your weekends and spare time you can organise some fantastic trips with us such as dodging hippos and elephants in a riverboat safari in Liwonde national park, partying in nearby Cape Maclear or simply chilling out on the beach right on your doorstep!
Not only are Malawis people amazing, so is the scenery. The picture on the right was taken just outside of the volunteer house! Visit the gallery for more great pics of Malawi.
Tap any of the images above to open a link that provides more information on the identified subject.